Third Party Fundraisers
---
Looking for ways to give back to your community or honour a friend or loved one? Consider holding a third party fundraiser for the Cancer Assistance Program. Put on a concert, host a holiday party, karaoke event, BBQ or trivia night with proceeds benefitting CAP. Or consider asking for donations to CAP in lieu of gifts on any occasion. Since CAP does not receive sustainable government funding, we rely on the generosity of donors and the community to continue providing free services for those touched by cancer.
Contact Dusty at 905-383-9797 x107 or events@cancerassist.ca if you have any questions about hosting a third party or community fundraiser.
Upcoming and Active Third Party Fundraisers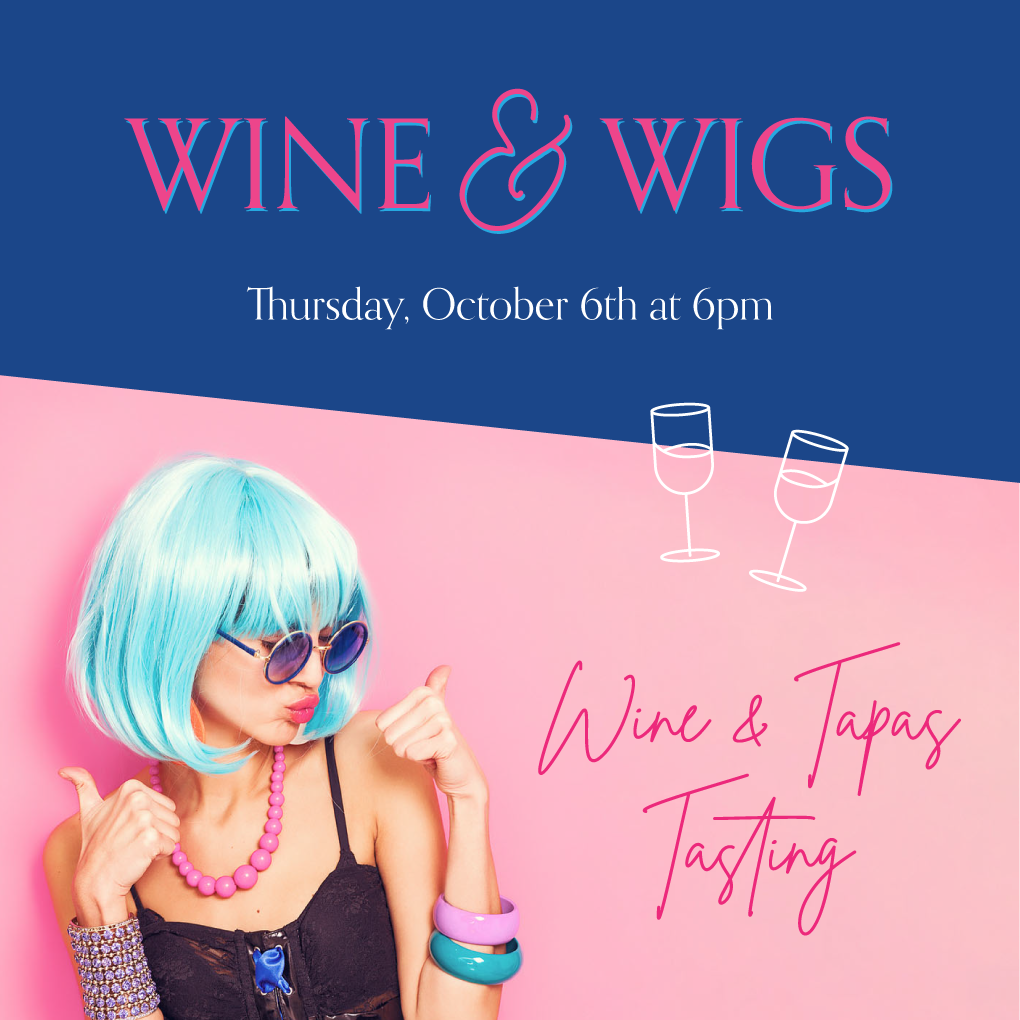 Wine & Wigs
Join us in November (tbd) for Wine & Wigs in support of Breast Cancer Awareness month. Danielle Campana from New Age Nonna Wine & Food, and Chef Taylor Martin from Southbrook have teamed-up, and have prepared a three-course tapas, and wine tasting menu. Tickets are $60 each, and can be purchased on Eventbrite, by clicking here. A donation to Cancer Assistance Program will be made in support of its Wig Fitting Program.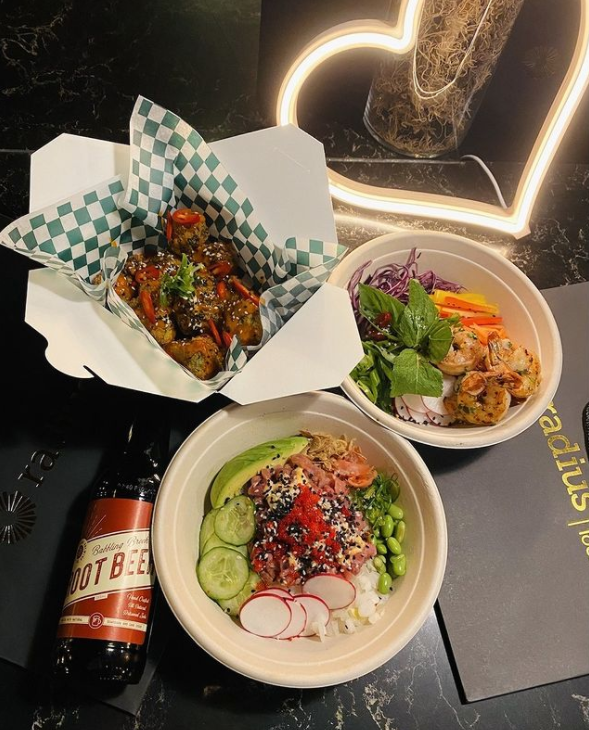 Radius' Love Local® Lunchgiving Menu
As part of Radius' love local® mission, they are launching their new lunchgiving menu; with 10% of your Dine In, or To Go lunch bill supporting CAP, local hospitals, and non-profit organizations in the community. Help support CAP and a local Hamilton restaurant with your lunch order!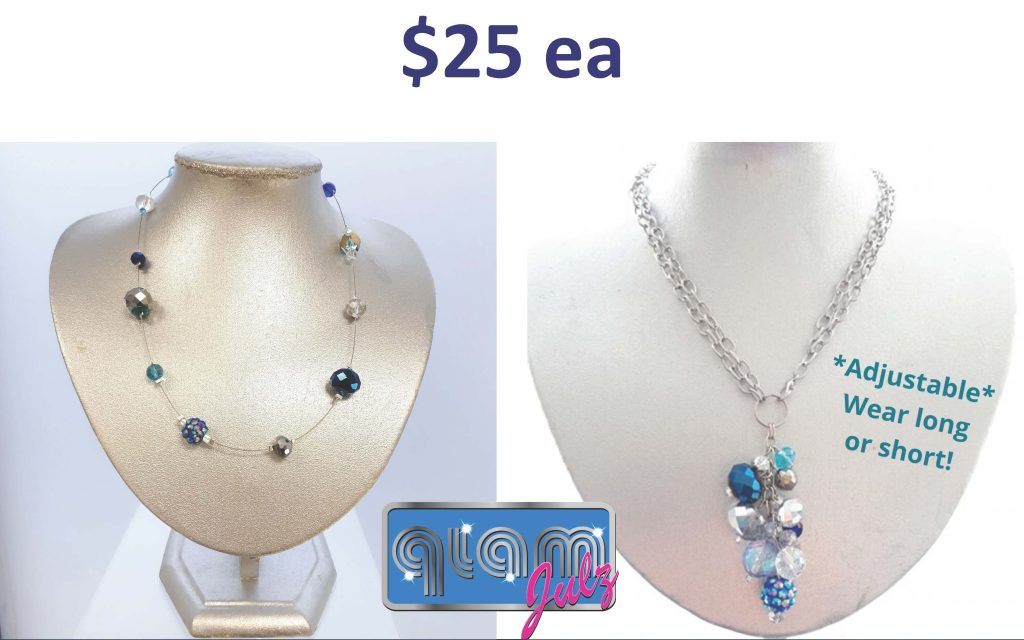 CAP Limited Edition Necklaces
Celebrate the Cancer Assistance Program with these limited edition, handmade custom necklaces designed by glamjulz. A portion of proceeds will support CAP's FREE services for cancer patients and families in the Hamilton community. Available while quantities last.
Thank You to our Recent Third Party Fundraisers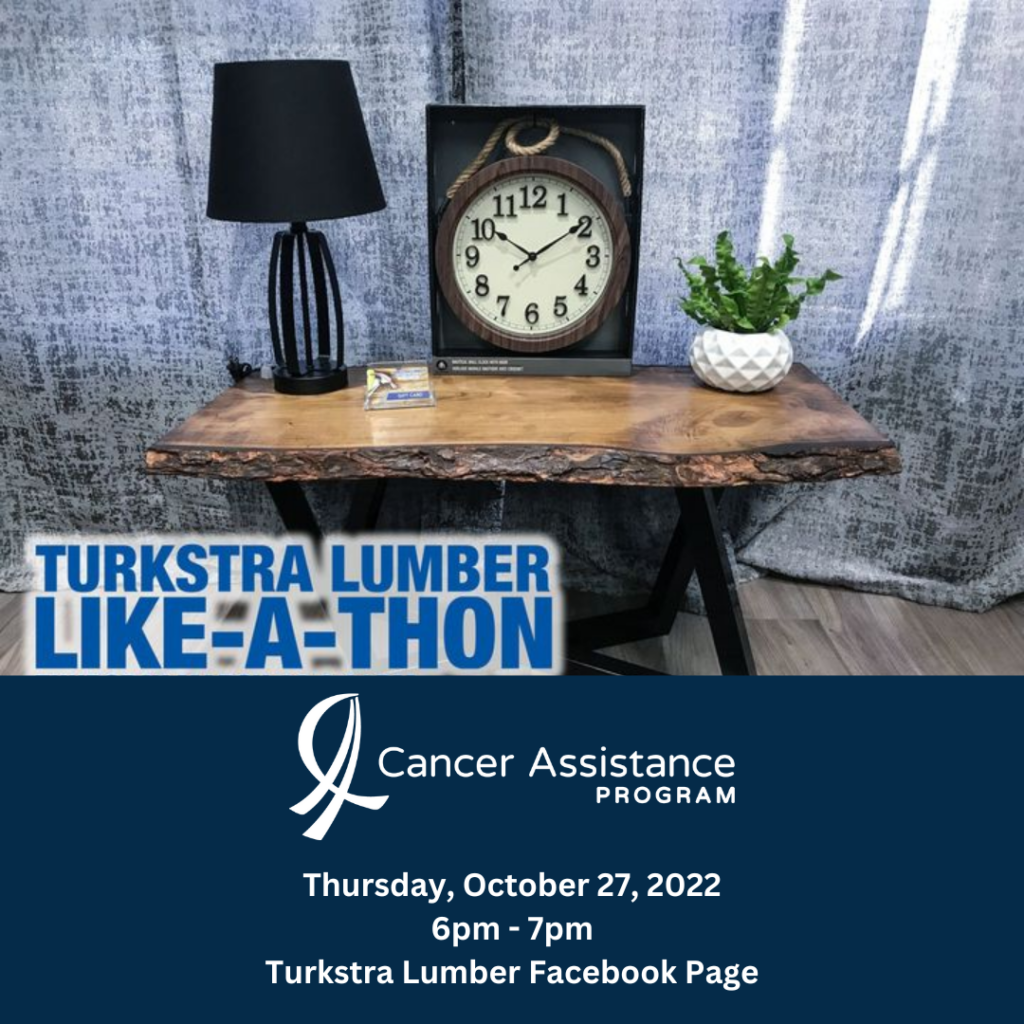 Like-A-Thon
Join us on the evening of October 27 at 6pm for this live-stream event in support of CAP, hosted by Turkstra Lumber through their Facebook Page. Watch this fun hour long event for the chance to win tons of prizes, and Turkstra Lumber will donate $1 to CAP for every new user who likes their social media pages, like and/or share the live stream, and/or leave a comment with a tag or mention on the live stream.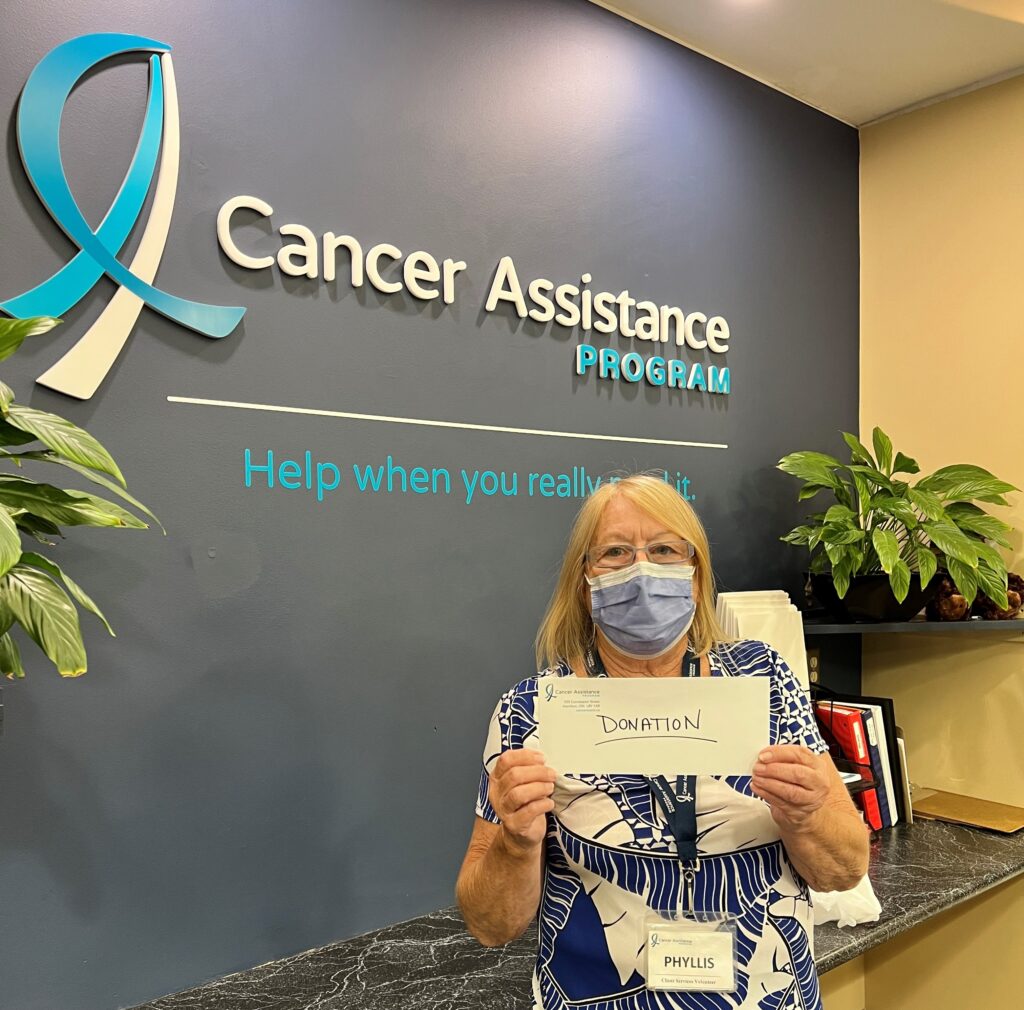 Annual Cameron R. Way Memorial Golf Tournament
Thank you to our Client Services Volunteer Phyllis for hosting another year of the Annual Cameron R. Way Memorial Golf Tournament in support of CAP. Phyllis raised $800 through the tournament.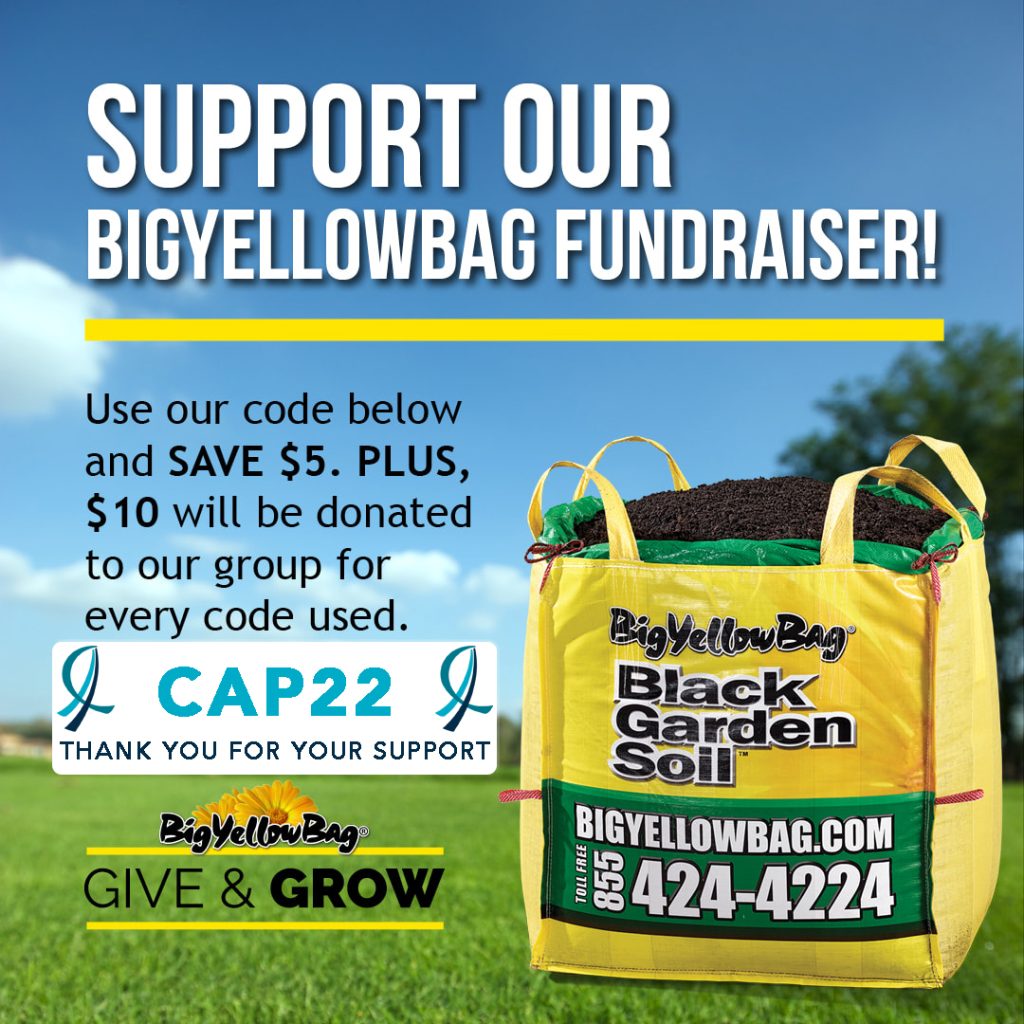 Big Yellow Bag Fundraiser
Thank you to Big Yellow Bag for their fundraising efforts that help supported CAP!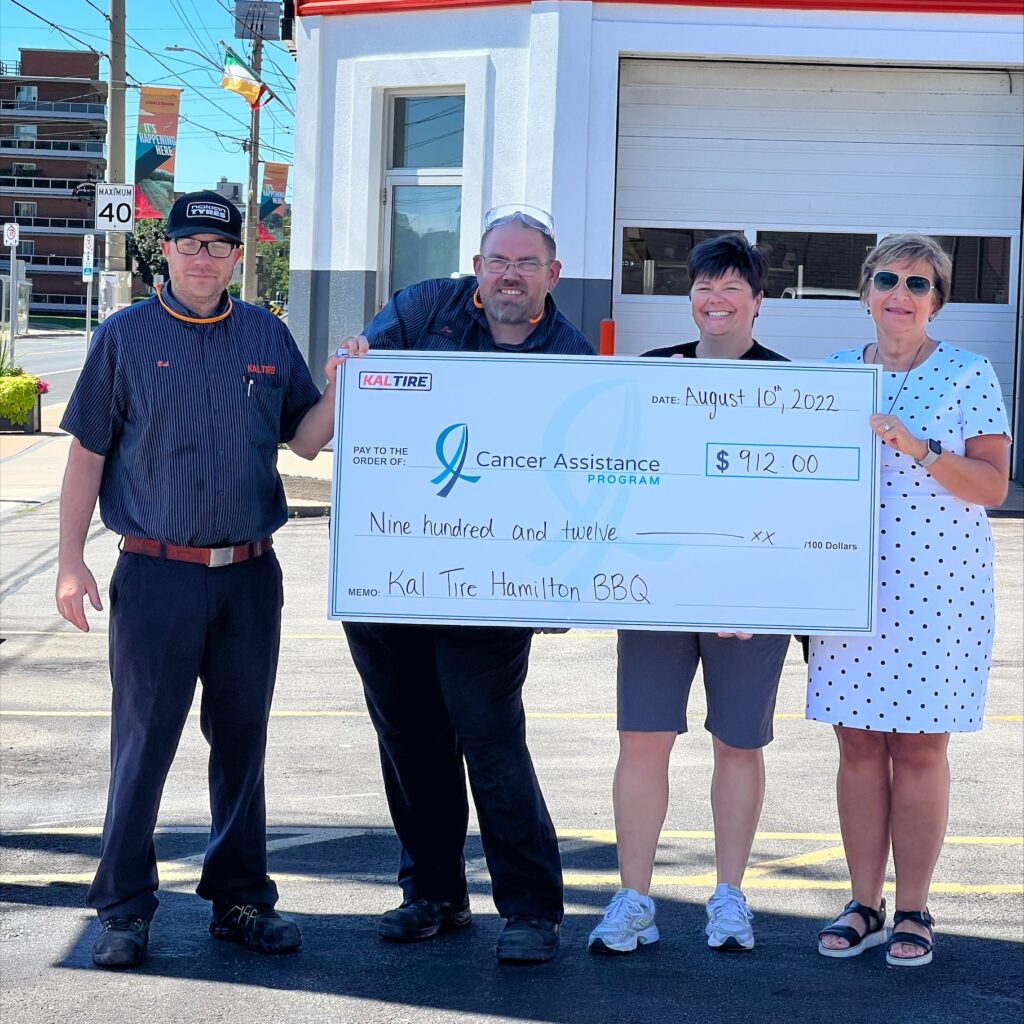 Kal Tire Steetfest BBQ
Thank you to Kal Tire who raised $912.00 during the Concession St. Streetfest Kal Tire BBQ! Winter tire changes are coming, book an appointment online!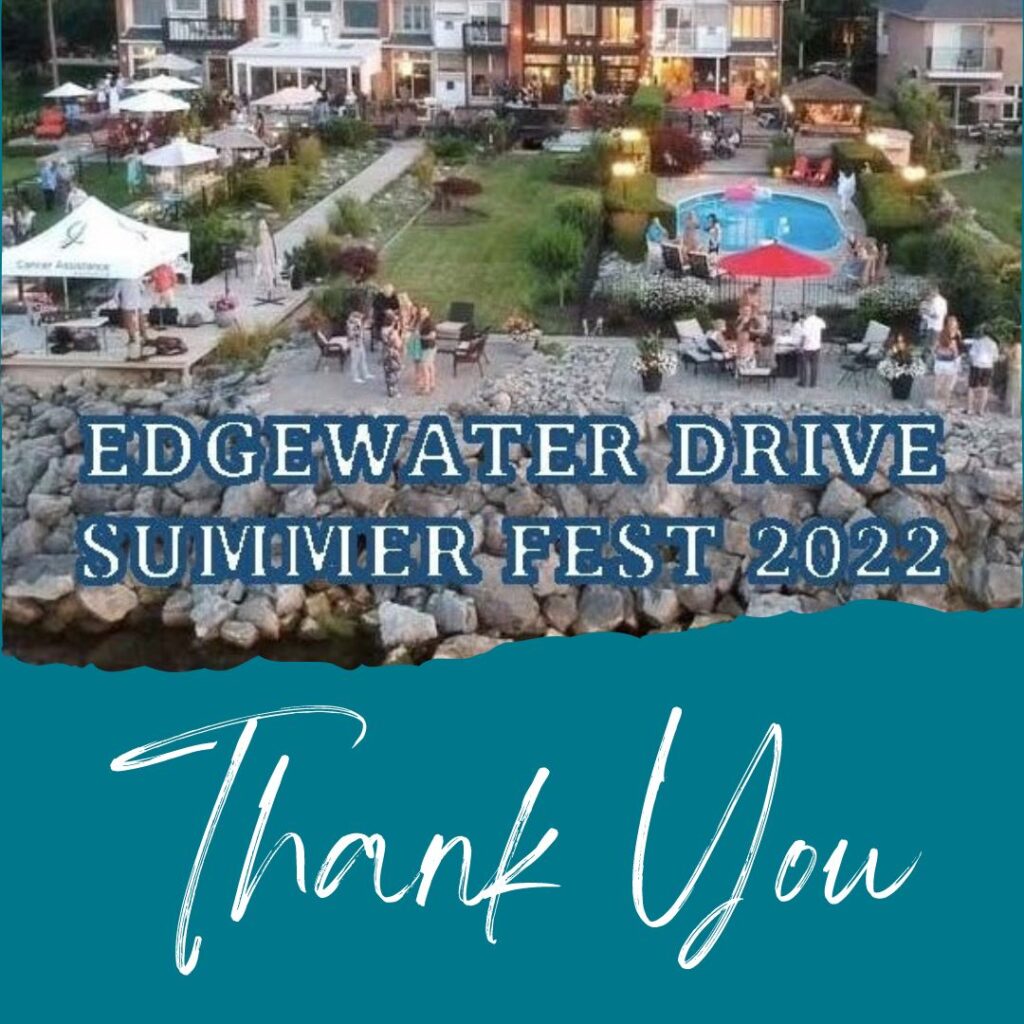 Edgewater Drive Summer Fest 2022
Ange Restivo's Edgewater Drive Summer Fest asked all guests to donate a gift card in support of the Cancer Assistance Program. Donated gift cards are critical to our fundraising efforts, used as prizes during our signature events! In total, 169 gift cards were donated with a combined value of $5015!
Southbrook GCC Nine & Dine
Thank you to all who attended Southbrook's Nine & Dine events this season where 10% of proceeds supported CAP.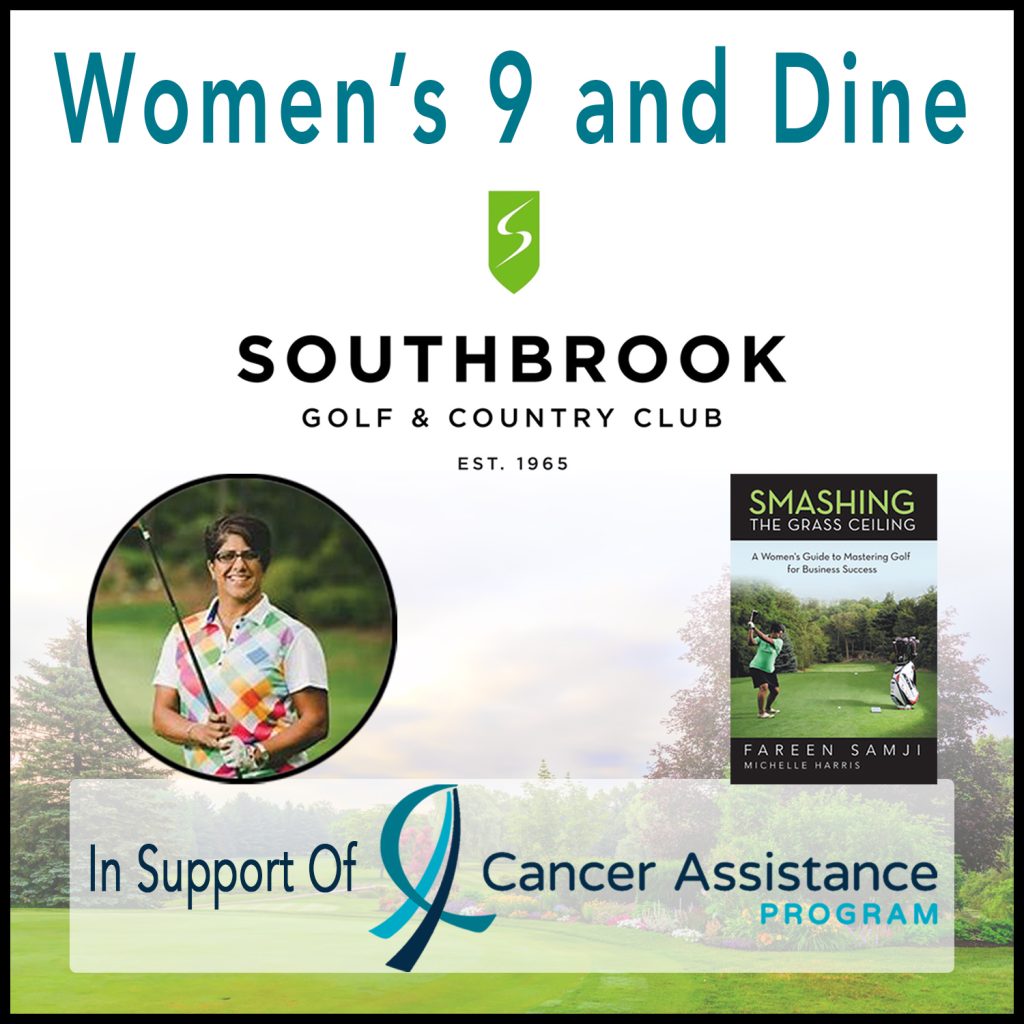 Women's 9 & Dine
Thank you to all who supported CAP at the Women's 9 and Dine hosted by Far Samji! Over $10,500 was raised to support cancer patients in our community. Your support will make a difference. Thank You!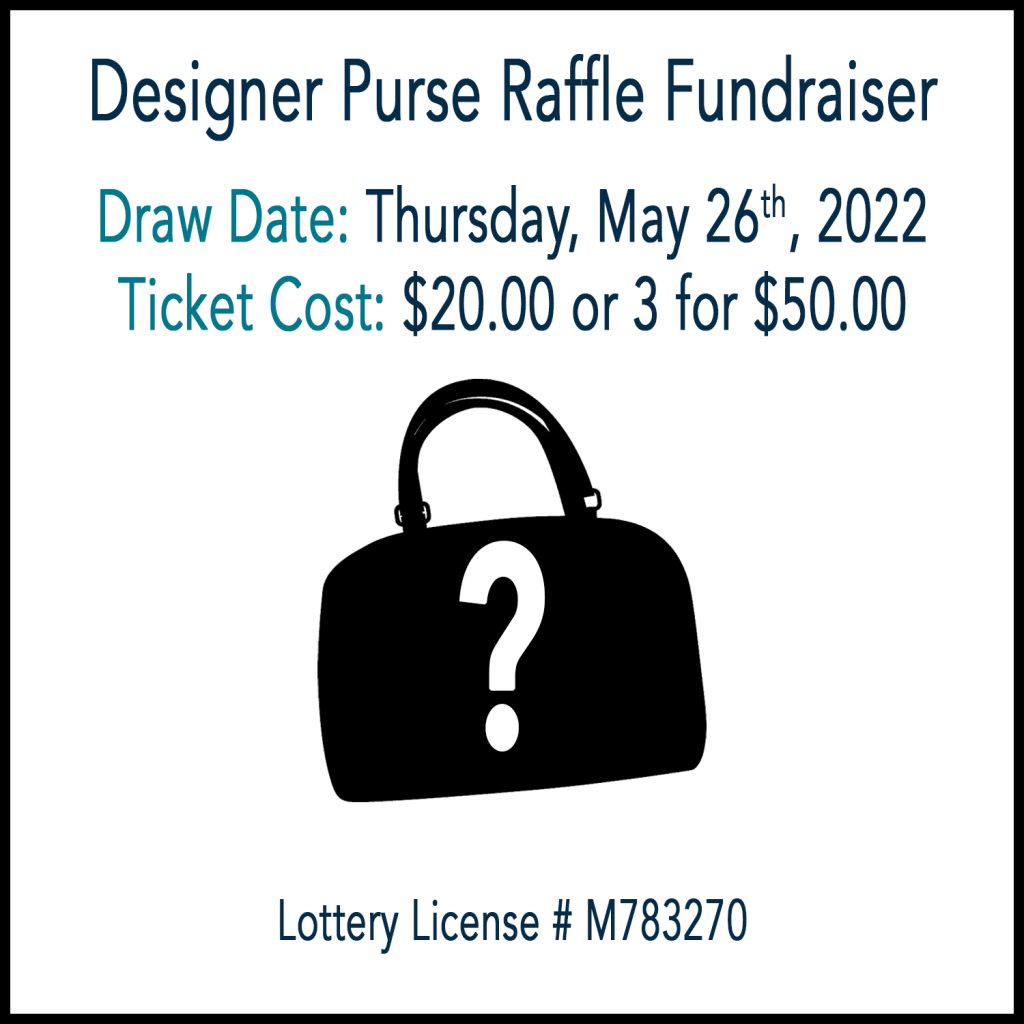 SJHN Designer Purse Raffle
Thank you to St John Henry Newman Catholic Secondary School for their designer purse raffle fundraiser in support of CAP. Their fundraising efforts raised $4500 that will directly support those with a cancer diagnosis. Thank you SJHN!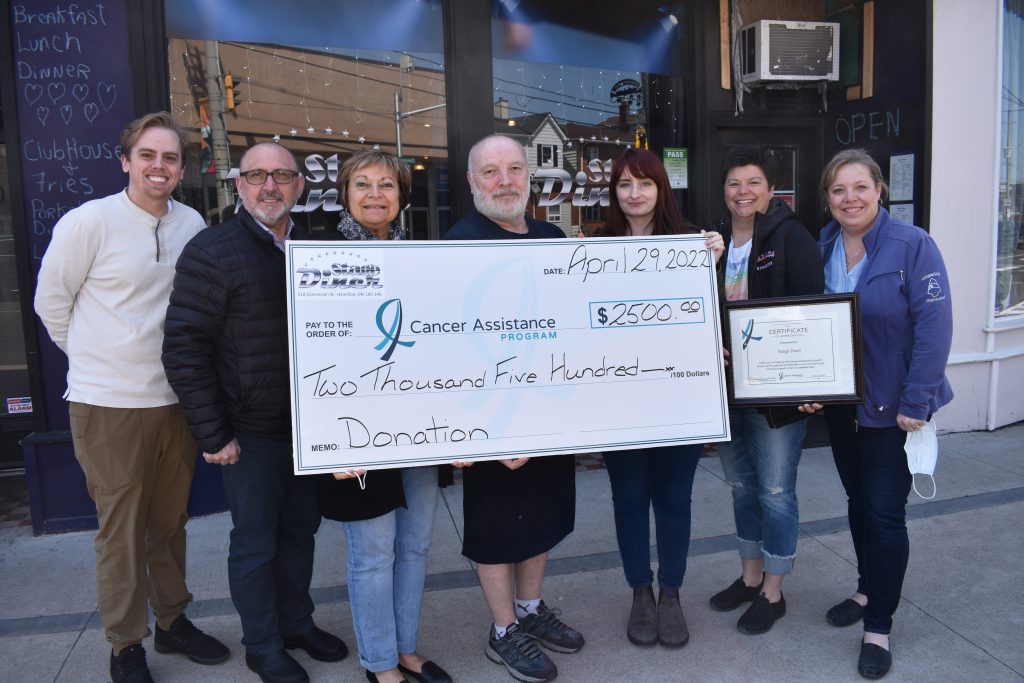 Stage Diner
Thank you to everyone who supported the Stage Diner Newfoundland Cold Plate. Not only did you support a local restaurant, you also raised $2500 to support cancer clients in our community!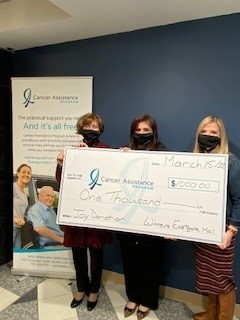 Winners Eastgate Mall
Thank you to Lori, Antonietta, Agnes and all who supported the Winners Eastgate Mall Joy Fundraiser.
$1000 was raised and donated to CAP.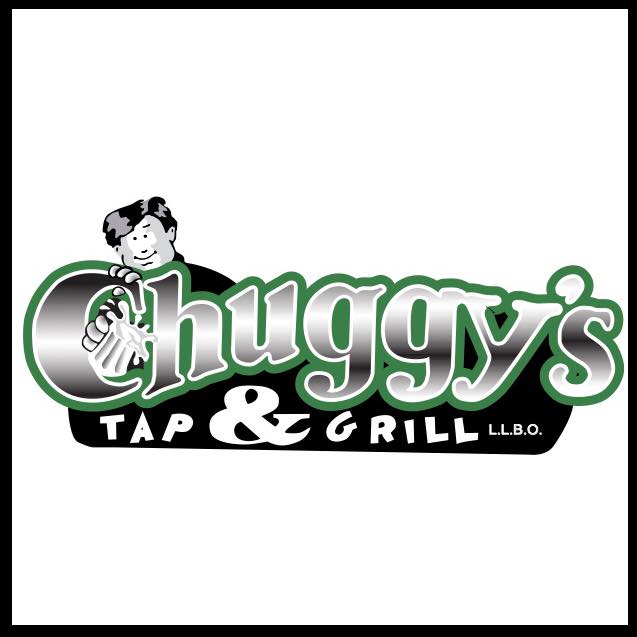 Chuggy's Tap and Grill
Thank you to Chuggys Tap and Grill for generously hosting a third-party fundraiser in support of CAP. They raised $1420 to benefit those experiencing cancer in Hamilton.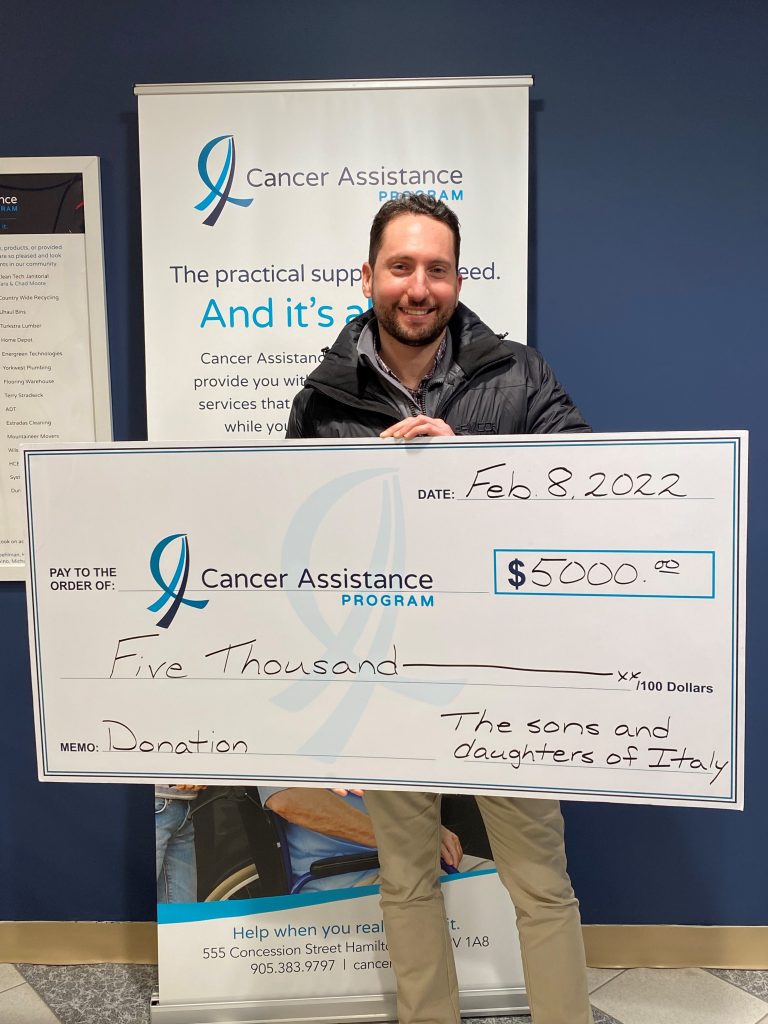 Sons and Daughters of Italy
Thank you to Lucas Costanzo, President and Steven Zecchin, Vice-President of the Sons and Daughters of Italy, Trieste Lodge, for their $5000 donation!
"What you do for our community and for those in need of help is incredible and we are so happy to be able to contribute and support your efforts." – Steven Zecchin