Our Impact
About Us
---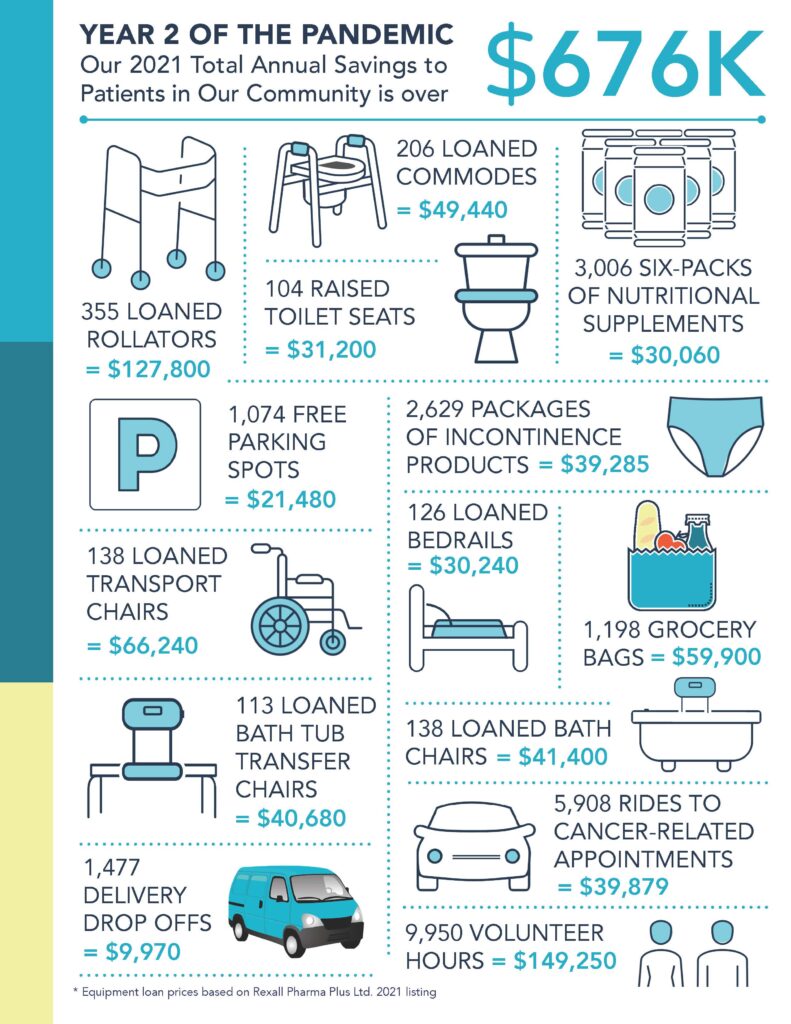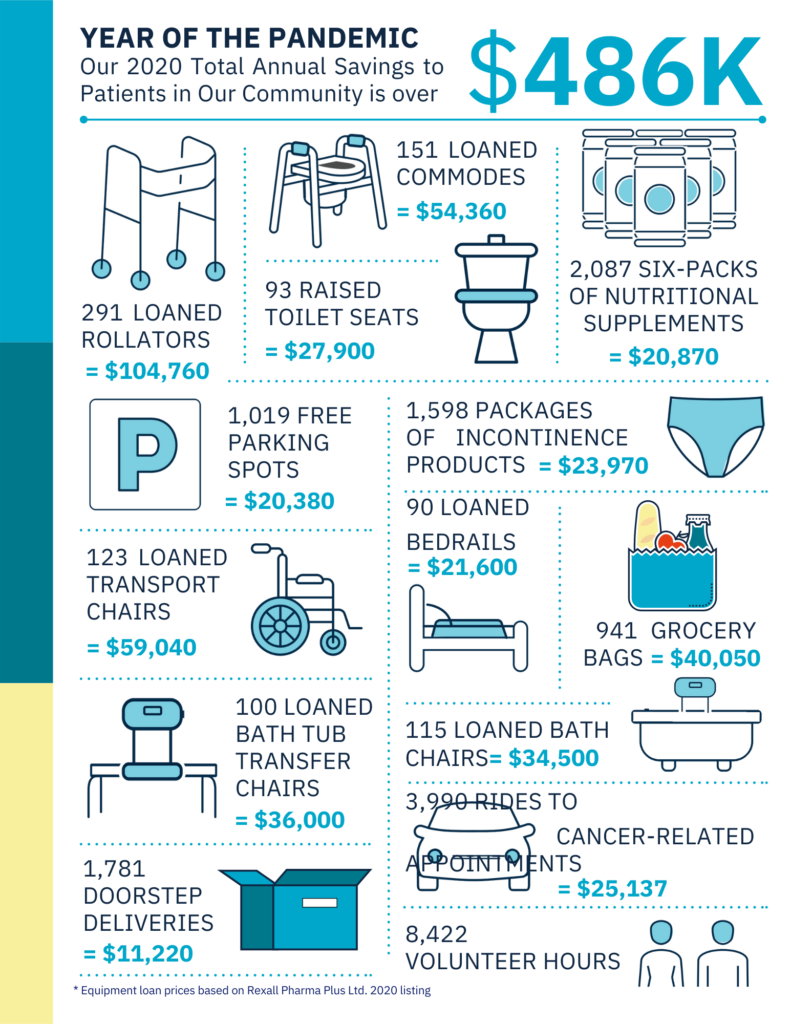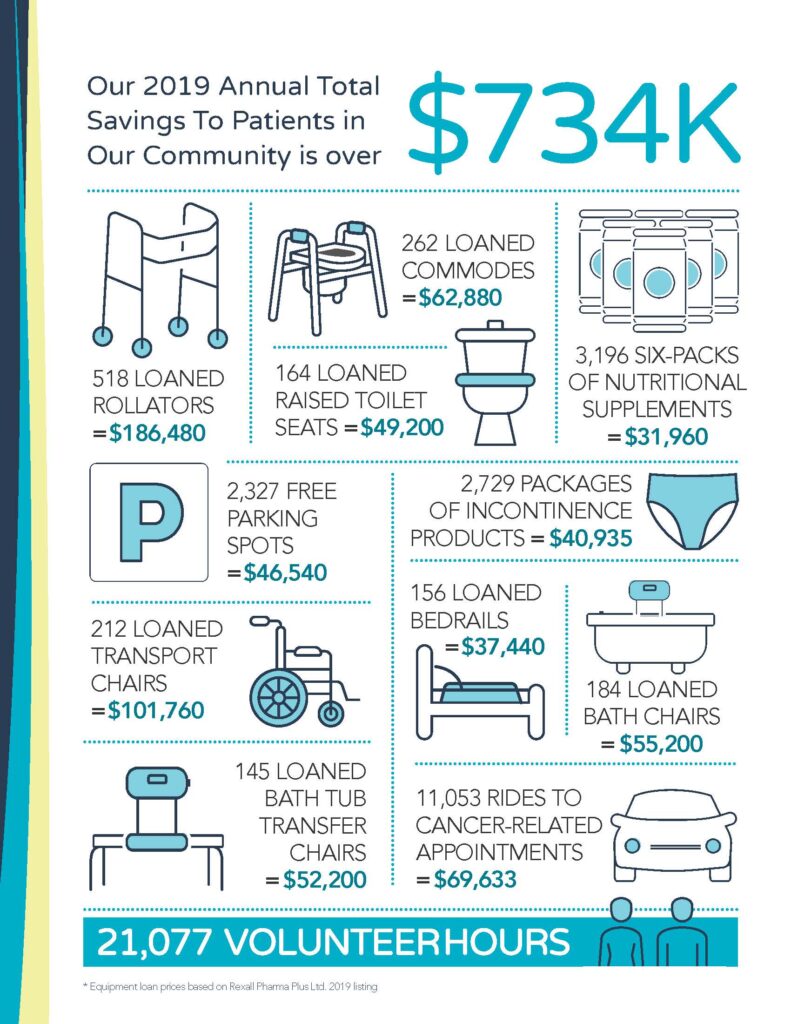 For over 28 years, the Cancer Assistance Program has been helping cancer patients in Hamilton and the surrounding regions get the help they need, when they really need it.
Cancer is isolating. COVID has exacerbated this, as cancer treatments impact the immune system of patients making them highly vulnerable to the risk of contracting COVID and more likely to suffer significant health challenges if contracted.
Cancer is expensive.
Cancer treatment plans are expensive to manage;
Patients cannot continue working, caregivers often have to give up work as well due to care needs;
Nutrition becomes challenging, and supplements are pricey;
Personal care items such as incontinence supplies are expensive;
Home safety equipment for care from home is very expensive to rent or buy.
Additionally, there is a shortage of many home health equipment items at retail outlets due to increased demand and need to remain safe at home. Dr. Chris Longo (McMaster University) in his most recent research reports that the total monthly out-of-pocket (OOP) cost of cancer has risen 132% between 2003 and 2019 to $2798 per month.  Research completed during COVID has shown that the measures to address the spread of COVID had an alarming impact on cancer patients and their families serving to increase the severity of the financial toxicity associated with their diagnosis.
CAP's FREE services address this challenge and as the number of newly diagnosed continues to rise and as people live longer with the disease, so does demand for our services/supports. In 2021 CAP services saved cancer patients and their families over $676,000 by offering:
5908 rides to cancer-related appointments
1074 free parking spots;
2629 free packages of incontinence products
3,006 six-packs of nutritional supplements;
1,198 bags of pre-prepared meals
1,477 doorstep deliveries of food, personal care items and/or small home safety equipment.
Home safety equipment demand became stronger as items for rent or purchase at retail became hard to find (due to supply chain challenges) and early release of cancer patients from hospital due to COVID.
In 2021 over 1000 pieces of equipment (top seven items fitted and loaned) saved families almost $390,000. Considering the financial challenges that research has proven a cancer diagnosis brings and considering the increased financial implications that COVID has created, CAP is meeting an unprecedented need in our community.