Social Media Tool Kit
CARE Walk
---
8th Annual CARE Walk Participant
SOCIAL MEDIA TOOL KIT
Thank you for registering for this year's Virtual CARE Walk on Saturday, May 28, 2022 from anywhere at anytime!
To help promote the event, raise awareness, highlight sponsors, and request support, we've created the following graphics that we encourage you to share on your Facebook, Twitter, Instagram and LinkedIn pages, as well as some captions that you can personalize as needed. Please download and save the graphics in this folder, which can also be accessed from the CARE Walk website's home page under HELPFUL RESOURECES.
Follow and tag us on FACEBOOK, TWITTER, INSTAGRAM and LINKEDIN using the hashtag #CAPWalk2022 so we can follow along and share your posts!
Facebook: @CancerAssistanceProgram
Twitter: @Cancer_Assist
Instagram: @cancer_assist
LinkedIn: Cancer Assistance Program
RIGHT CLICK ON THE IMAGES BELOW TO SAVE AND USE ON YOUR SOCIAL POSTS!
Step 1: After you complete the registration process, ask for support and share the Participant Registration Graphic: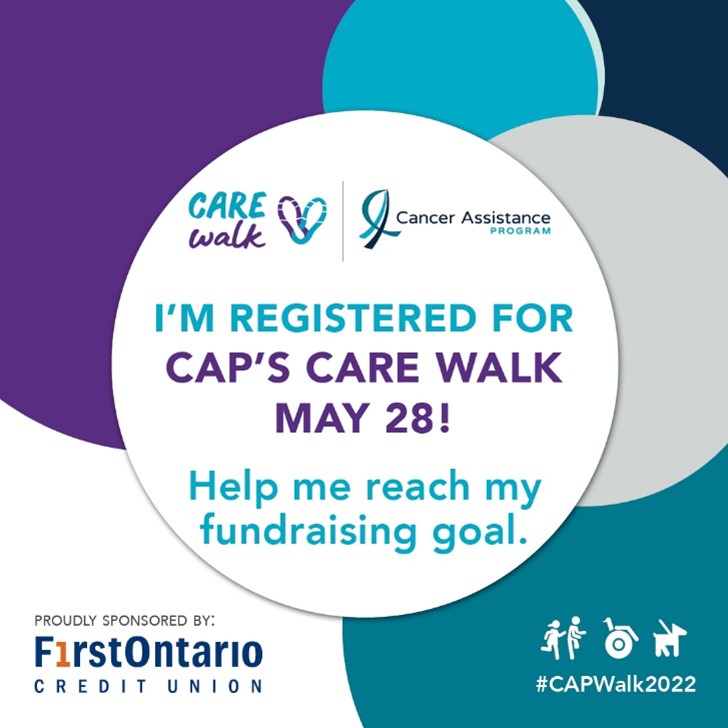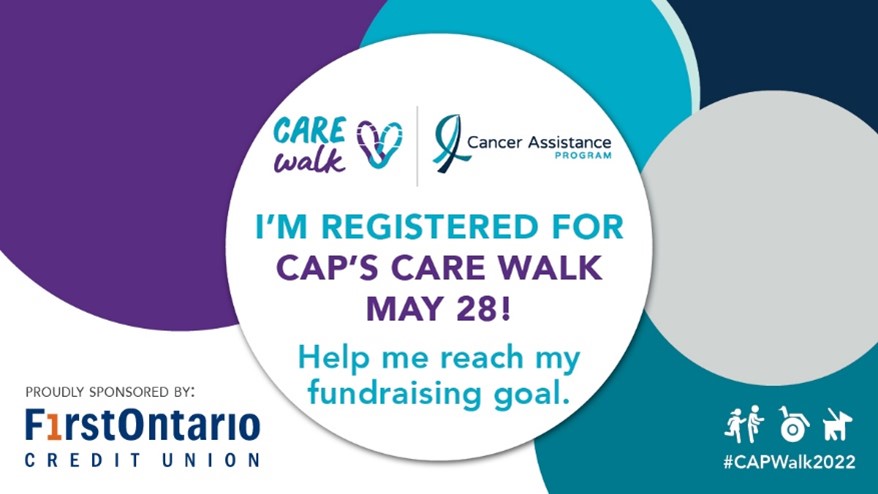 Step 2. Let your followers know why you are participating and share the Why I CARE Participant Bib: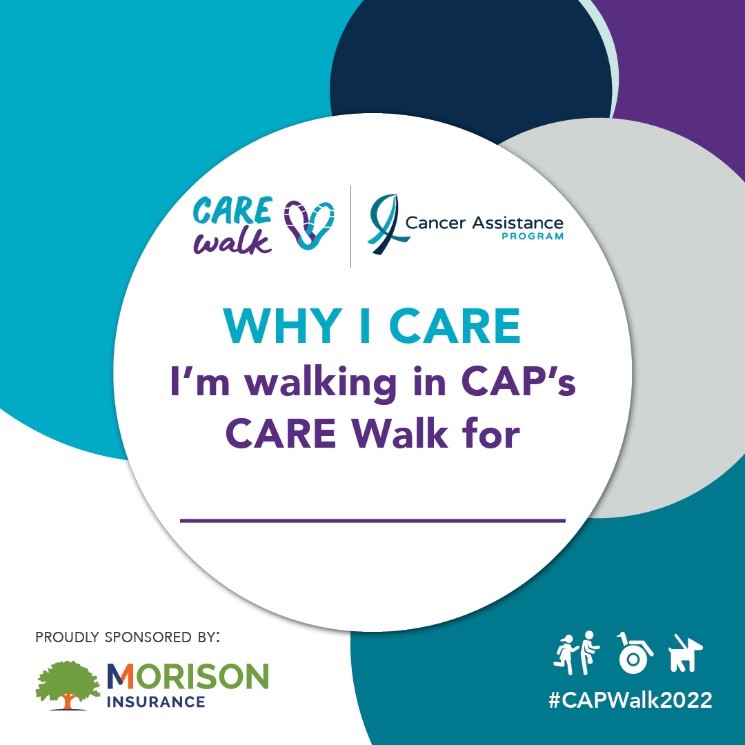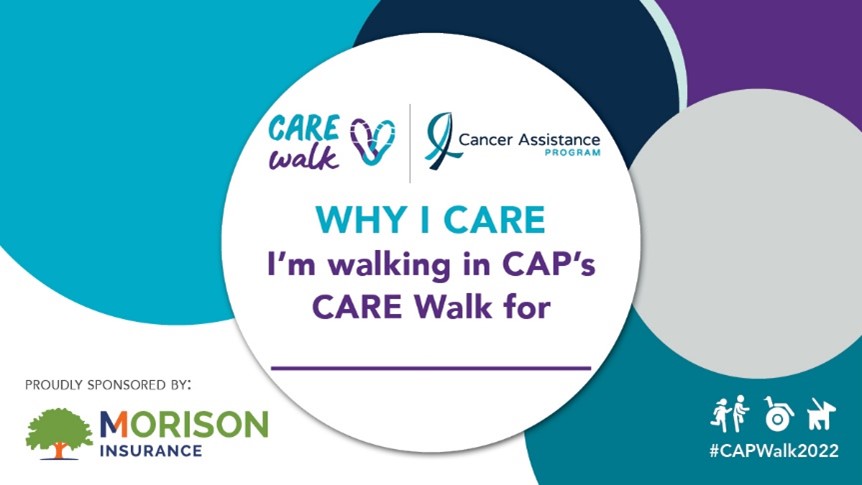 Step 3: Once you complete your activity, share the 5K My Way Completion Graphic: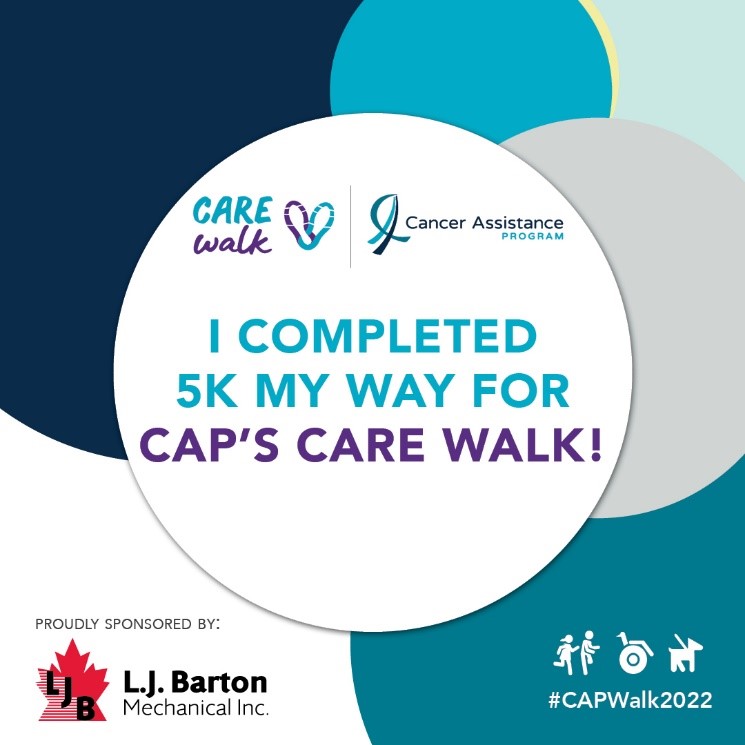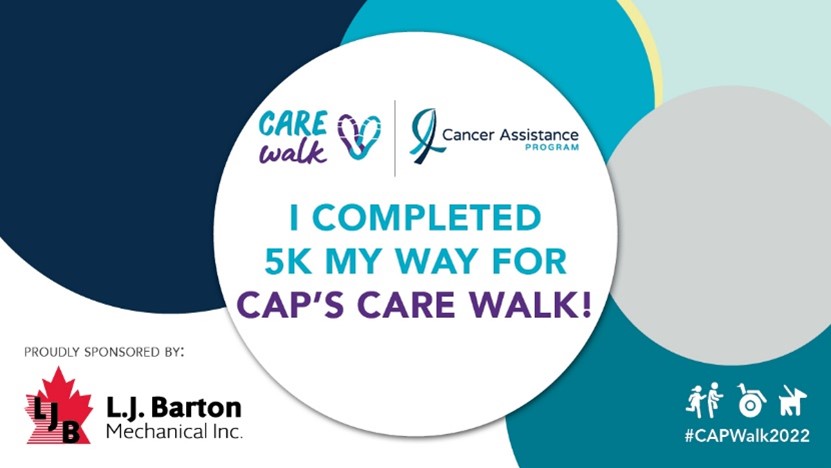 *We encourage you to post selfies, photos, and videos of you doing your activity with the hashtag #CAPWalk2022 for a chance to win some prizes*
There are two ways to share photos and videos of your participation in the CARE Walk in support of the Cancer Assistance Program!
Tag CAP in social media posts made on your personal social media accounts, including on Facebook, Twitter, Instagram, and LinkedIn. Please also include the hashtag #CAPWalk2022
If you're not on social media, but would like to share photos and videos of your participation in the CARE Walk, please upload your files using the following form: https://forms.gle/6KbTwnnimvaTRS5VA